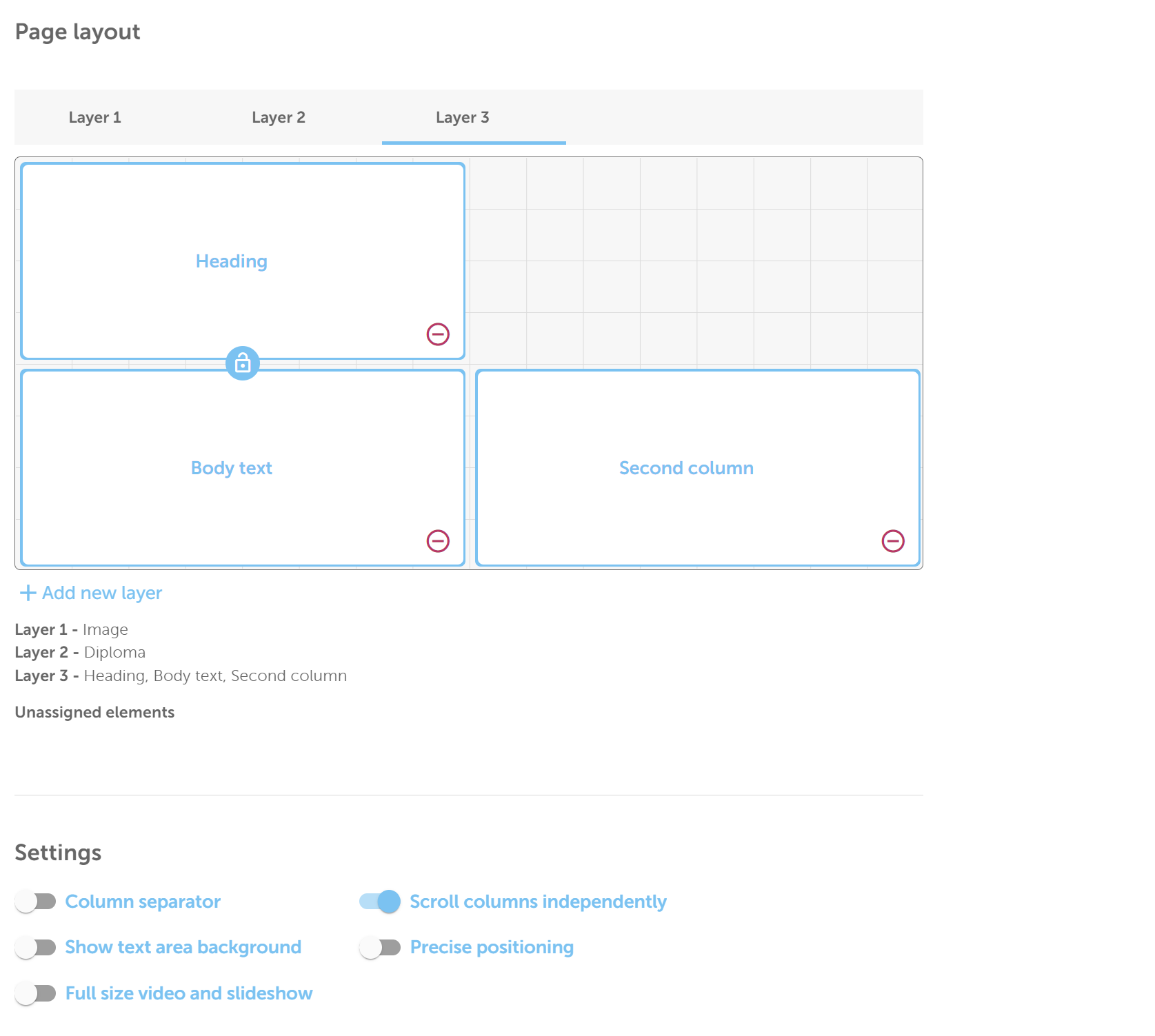 With the custom page layout, you can define more freely how the various content elements are placed on the course page. You can, for example, start by selecting one of the pre-defined page layouts and start editing it. For example, just move a side component to a new location.
By using the precise positioning setting, you can place the element exactly where you want it. With normal positioning, the system automatically fine-tunes the positioning between the various elements.
Position each element separately by selecting its location, size and layer either behind or in front of the other elements. You can remove the element altogether, so that the course participants will not see it at all. A deleted element is moved to a separate section for elements that are not positioned, from where you can relocate it, for example, to another layer. You can create the required number of layers on the page based on what best serves your needs.
Click the layer tab to change the layer you are viewing.
If you change the page layout from custom layout to some pre-defined layout, you will lose any configurations that you made. The system will display a separate warning of this.